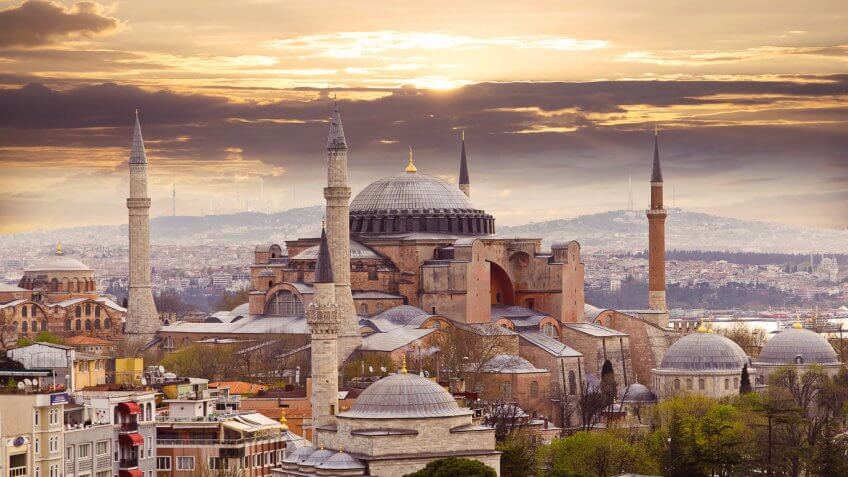 LALS STOCK / Shutterstock.com
Istanbul
Rent and Utilities: $345.29 per month
As the former seat of the Ottoman and Byzantine empires, Istanbul brims with monuments and historic architecture. The new city grew up amid the remains of the past. It's not unusual to discover a Byzantine church nestled in the shadow of a skyscraper. You can shop in a modern mall, but the real treat are the open-air markets. Spend your days enjoying Turkish treats from street vendors or bartering for folk art.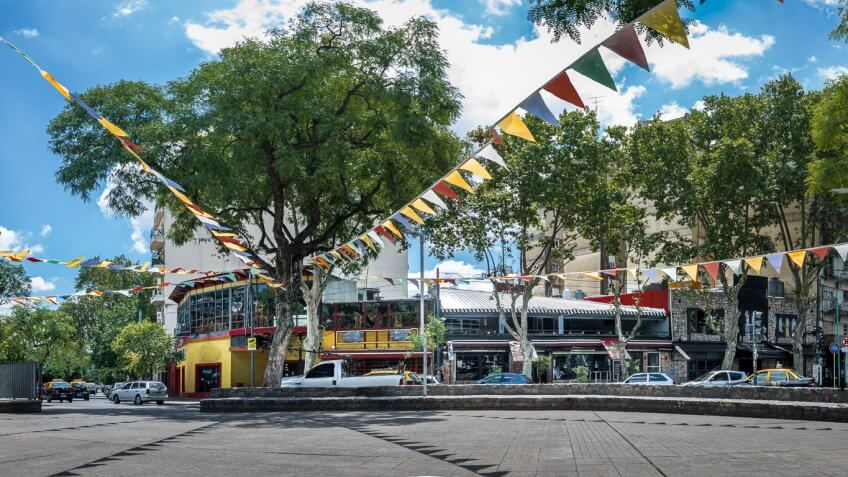 Diego Grandi / Shutterstock.com
Buenos Aires, Argentina
Rent and Utilities: $437.70 per month
Dramatic church steeples rise among modern high-rise buildings, revealing Buenos Aires' mix of old and new at first sight. Enjoy many free attractions in the city from exploring the colorful Palermo neighborhoods to the National Museum of Fine Arts. Meander down Paseo del Rosedal to enjoy the fragrance of more than 1,000 species of roses.