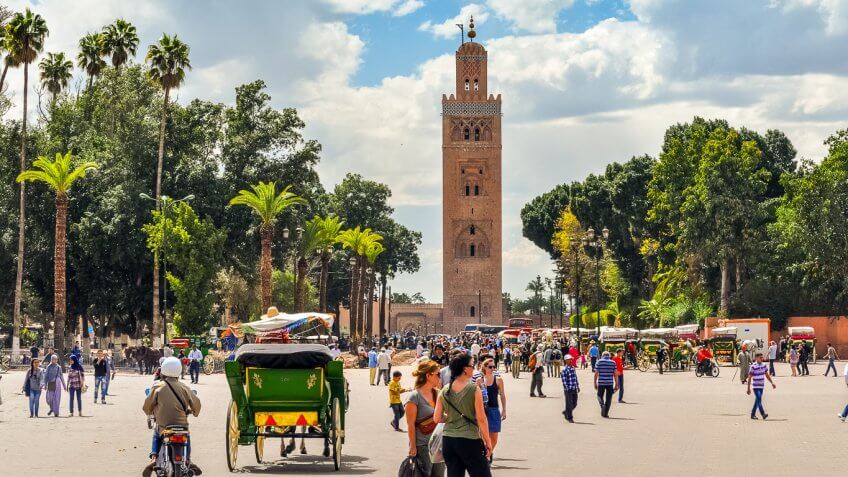 Elzbieta Sekowska / Shutterstock.com
Marrakech, Morocco
Rent and Utilities: $299.42 per month
Marrakech offers centuries of history tucked into a city with all the modern amenities. Explore the 11th-century Medina, a UNESCO World Heritage site, to delve into the city's rich history. Or spend your days people watching along the wide boulevards of the Villa Nouvelle while sipping a beverage at a cozy cafe. A mix of old and new ways, see the city by horse-drawn carriage to explore streets lined with mosques and the French and North African culture that infuses Marrakesh with an ambiance all its own.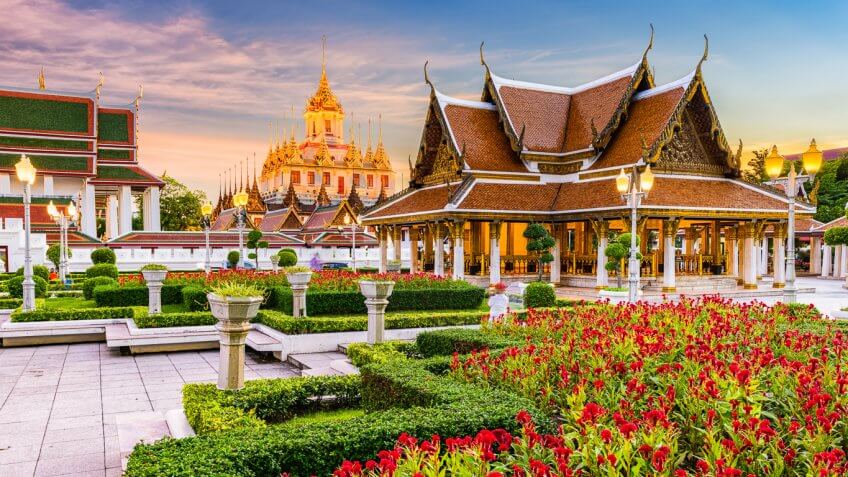 Sean Pavone / Shutterstock.com
Bangkok
Rent and Utilities: $316.80 per month
You'll never tire of watching the sun rise or set between the ornate spires of the city's ancient architecture. Or even behind its ultra-modern high rise buildings, with a character as unique as the historic turrets stretching toward the clouds. Discover open-air markets, and tour the city to see towering Buddha statues.